Living, as we do, in an age when everything is seen as 'beautiful', it's natural to question the value of greatness – and there are several artists who do just that, especially when it comes to to paint. Small paintings were formerly reserved for subjects "inferior" or denigrated as too much marketable since their small scale made them more accessible to the average consumer. But for many contemporary painters, a small canvas offers something that is often lacking. in the age of immersive installations and shareable shows inducing Instagram: intimacy.
"I tried to paint big in my twenties and I didn't feel good," said Paul Inglis. The 55-year-old Boston-based artist told Observer he was "a calm person to begin with, who doesn't really have the desire or need to be big and bold." Perhaps it is this sense of performative extraversion that has made great paintings so successful in recent years, especially with the onset of the digital age in which all became participatory through the power of social media. In 1999, New Yorker art critic Peter Schjeldahl coined the term "Festival art" to describe the big trend towards noisy painting that filled the booths as a growing number of international art fairs vied for the attention of the press and patrons. This kind of "festivalism" has only been exacerbated by the rise of video and the art of installation, which has prompted many painters today to incorporate mixed media installations into their practice. , making their work less on canvas painting, and more on an aesthetic environment.
But Inglis' land, sea, and small, bright, geometric cityscapes, which are featured in her second solo show with the Turn Gallery which opens March 2, are far from shrinking violets. Rich in detail and saturated with color, each is contained within its own bespoke white frames that make them feel like one with the wall. The effect is to invite the spectators to look at the work. "I wanted to give them permission to look closely," said Inglis. "By concentrating, the viewer can experience a moment that they might have missed had they been on a larger scale."
Still, Western art history is a big "yes" to the question "is bigger better?" According to the European academic tradition codified by the French at the end of the 18th century, large-scale painting reflected cultural influence and power, not only for who or what was represented in the painting, but also for the artists who produced. the painting. Still lifes and genre scenes were ranked least important, while historical and biblical moments and portraits were the most popular, with landscapes falling in the middle. Academically trained artists – usually white men, as schools rarely accepted women or artists of color at the time – had to attain a certain level of technical skill before being allowed to do large-scale paintings. Once they did, the size of the canvas took into account who hung better, literally. The larger the painting, the better it could be seen on the living room exhibition walls, which were usually cluttered with floor-to-ceiling paintings.
Even the most avant-garde and anti-academic painters used the scale to measure their prowess. You only have to look at Monet's The water Lilies covering an entire single gallery at the Museum of Modern Art in New York City to see that he wanted landscape painting to be more than just an average distinction. Abstract Expressionists followed suit: Jackson Pollock's drip paintings and Mark Rothko's Fields of Color were about the performance of the painting and the artist's control over the viewer in his ability to evoke a dramatic response.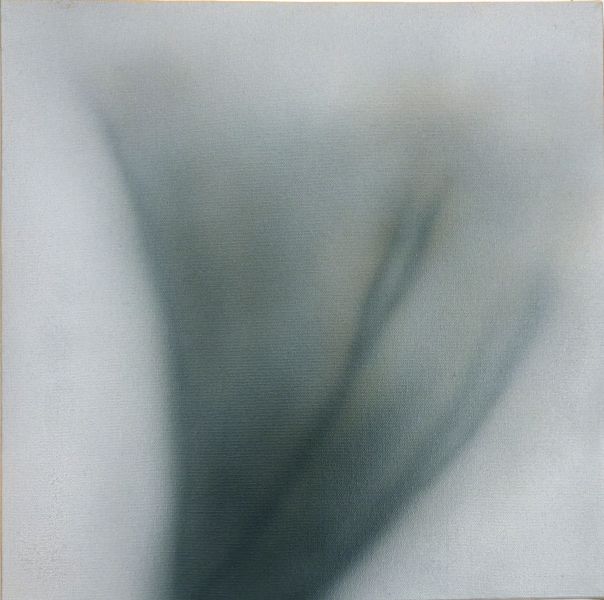 Indeed, when Betty Tompkins started painting in the 1960s, the big one was the name of the game. "To work big was to make a statement of strength and power," she told Observer. "It was, after all, when abstract expressionism and pop were major movements, which were both very masculine and very broad." The 72-year-old artist, now renowned for her feminist paintings ranging from 10 feet by 6 feet to four square inches, saw the ladder as a tool to promote equality. When she started creating her large black and white "Fuck Paintings", depicting close-up sexual penetration scenes (as seen on her acclaimed PPOW show in New York City last spring), she made them too. big than she could. "Our means of transportation at the time was a Ford Econoline van. The largest painting I could put diagonally in it was 84 x 60 inches, which determined the size of the former. I never considered working smaller.
But when Tompkins started doing it textual series titled "WOMEN Words" featuring terms commonly associated with women – like "slut," "slut," "ice queen" and "easy pose" – in 2003 she turned to the tiny, deploying the intimacy through the ladder rather than through as she had done in her "Fuck Paintings". In her 2016 FLAG Art Foundation exhibition "WOMEN Words, Phrases, and Stories," she featured around 1,000 of these small canvases, whose backgrounds were painted in an array of styles, often timidly parodying prominent male painters. The show was praised and sparked a renewed interest in his job after years of operating off the radar. "I I didn't think I could do anything solid at four inches, so it was a big surprise to see that these works also held a lot of power.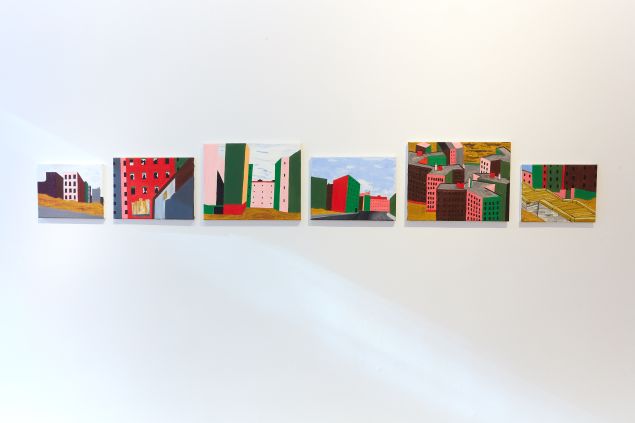 The power of petty subversions is essential according to Fabiola Alondra of the Fortnight Institute in New York City, especially in a society bombarded with falsified information and backed by the media spectacle these days. "I think small-scale work can work like a subtle political act, especially when we live under the regime of a conspicuous bully who equates greatness with greatness," she said. To this end, the gallery took a particular interest in small-scale works and Alondra and her co-founder, Jane Harmon, found a significant market for them, after the duo last sold their acclaimed exhibition. criticism of small paintings by Peter Shear. year. In February, they closed Alberto Casais' solo exhibition of cityscape paintings in just three sizes, all measuring less than 11 x 14 inches. And their exhibition by New Mexico-based artist Ewelina Bochenska, which opened on March 1, continues the growing trend of tiny works.
"The smallest painting I have ever made was two inches by one," Bochenska told Observer. The surfaces of the small canvases of the artist born in Poland and based in New Mexico are layered and sculpted with paint in abstract symbols that border on the mystical. The artist speaks of paintings as totemic objects, almost like amulets. "I especially like a painting one size where you can hold it in the palm of your hand," she said. "It's like a secret object that you can take with you everywhere, keep it in your pocket, and be with it in most ordinary places."
Bochenska also works on large canvases, but "bigger is definitely not better, it's just very different," she said, explaining that large canvases become part of your environment, forcing you to participate. on the outside, while the small paintings take you more inward. , refocusing of power in itself. "I love doing both, they feed off of each other and educate each other." But the artist said it's the balance that's the key. "You don't always have to be the loudest to be heard."