The art stolen in the infamous Isabella Stewart Gardner Museum Art Theft of 1990 is coming to a wall near you — at least in part. Artist Sophy Tuttle creates a series of public art installations featuring the likeness of the missing pieces – pieces that have not been spotted since they were removed from the museum in 1990. Her installation features images of the paintings missing, which are partly obscured to symbolize their absence from their rightful home.
The Gardner Heist obviously goes beyond Boston lore – it's the world's largest successful art heist to date. WBUR's latest podcast, "Last Seen," explores the history of the heist and unpacks how two men posing as police officers got away with $500 million worth of artwork.
"A lot of Bostonians know about the robbery," Tuttle said. "But we don't necessarily know the details, like which pieces were stolen and who created them or even what they look like." Among the 13 missing pieces are Vermeer's "The Concert" and "Christ in the Storm on the Sea of ​​Galilee", Rembrandt's only seascape painting.
Tuttle's art installations, commissioned by WBUR, encourage people to engage directly with a story that often feels more like myth than reality. "When you put them in public spaces, it's really interesting to see people say, 'What is that?' before going to the "Last Seen" site to find out more".
Tuttle drew inspiration for the art installations from the original artist who created the "Last Seen" website. "They had created this cool image of one of the paintings with this old wallpaper in the background and it was really mysterious," she said.
Using stencils and paint, Tuttle recreates the feel of wallpaper on a variety of mediums, including brick and glass. In addition, she sticks enlarged prints of the missing work with the title of the podcast.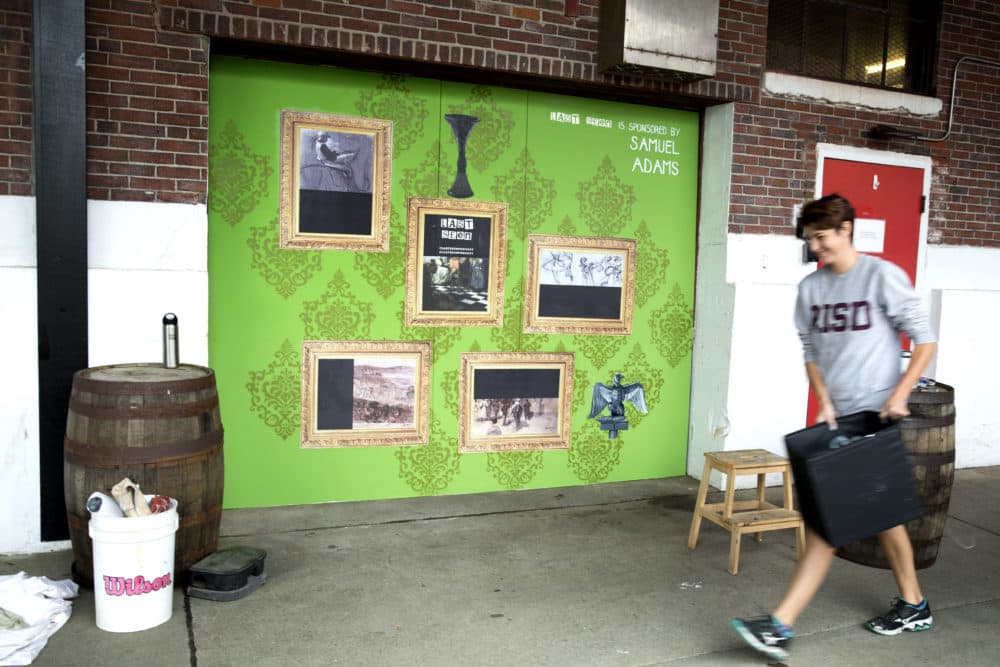 The two side by side evoke feelings of mystery and intrigue, much like a "MISSING PERSON" poster. Installations can be seen at seven different locations, including Bromfield St. in Downtown Crossing and Bow Market in Somerville and future locations at HubWeek and WBUR's City Space. The Sam Adams Brewery in Jamaica Plain is the newest home to five such installations, including recreations of Degas' "Three Mounted Jockeys" and Vermeer's "The Concert."
Tuttle's creations will not be permanent installations in Boston. "Boston is not a city traditionally receptive to public art," Tuttle told WBUR. "In general, the city doesn't have a lot of public art. These pieces are therefore temporary and are on private property. The installations will be available for viewing over the next 10 weeks. However, the brevity of the installations will not diminish the impact. The real beauty is in bringing the likeness of these works of art to places where anyone can interact with them, whether or not they are museum visitors, Tuttle said. This is the mission of his public art. "There's something transformative about a person going to work, seeing public art, and taking time out of their day to look at it. This connection is really what makes art impactful.