By Pat Eby Special for the Post-Dispatch

A boy walks in the protective shelter of his father's footsteps as they move through a sea of ​​grass. Bright clippings swirl around their heads in a joyful celebration of this everyday moment captured forever in "Yard Work." Artist Amy S. Miller's narrative, figurative, and richly colored paintings are just one aspect of her art. She creates illustrations, murals, stickers, greeting cards and prints.
"I added the 'S' to distinguish myself from other artists named Amy Miller," she says. It's a trick she learned when she set out to learn how to make a living doing art. She had worked professionally in creative fields, first as an interior designer after graduating from William Woods University in 1998, then in the framing industry where she eventually owned her own boutique. and also did artistic consultations.
"When I had my own framing business. Every day I had something to do and it never stopped," she says, "but I wasn't happy," she says. "At the same time, a health crisis in my family made me realize that money isn't everything."
Thirty out of 30 • Miller knew it was time for a change. "I've always had hobbies," she says. In college, she had taken painting lessons and enjoyed them. She chose to take up the brush again. "I decided to do 30 paintings in 30 days and loved it," she says.
"I was still doing art consultations, so when I went to North Carolina for a job, I decided to take a side trip to the Biltmore Mansion in Asheville," Miller says.
His planned excursion changed the trajectory of his life and work. She discovers the River Arts District and meets a nationally renowned basket weaver Matt Tomey. She embarked on her journey to becoming a full-time artist with Tommey's workshops, books, and group mentorship as her roadmap.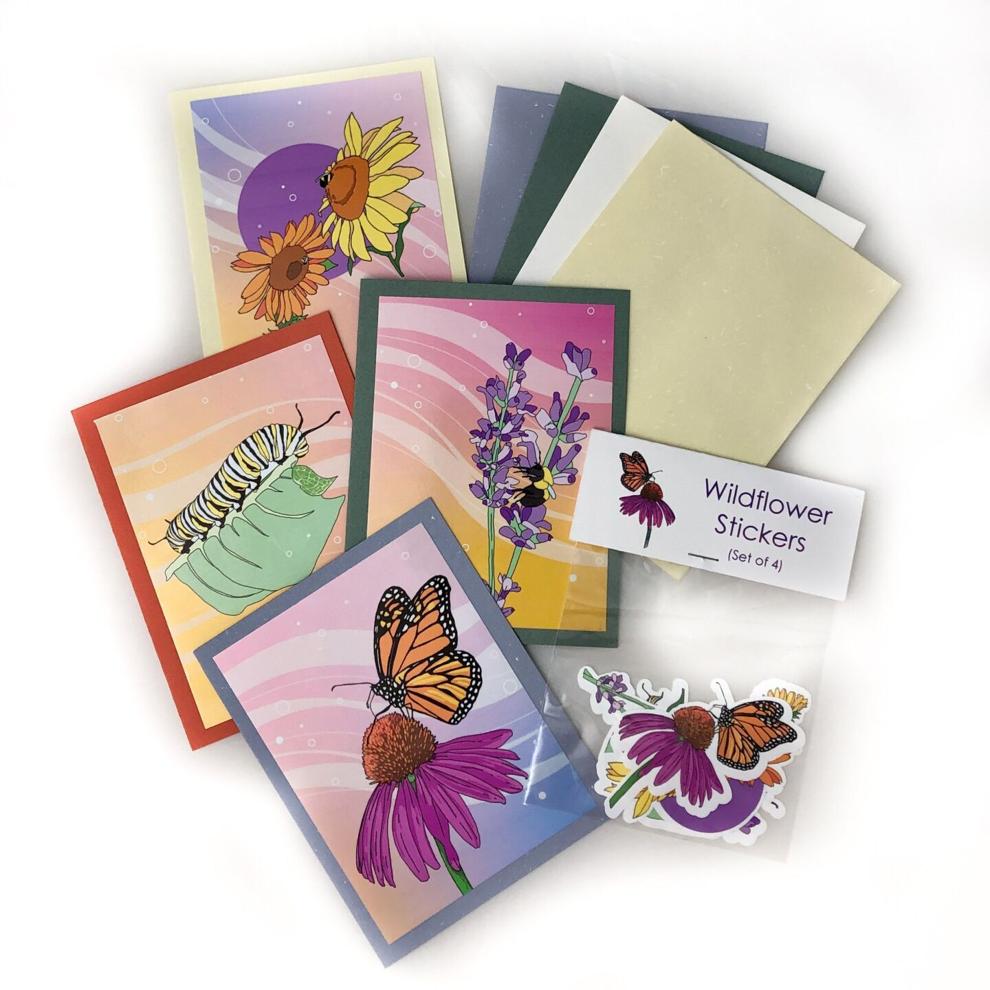 Color, shape and history • Another piece of the puzzle of his artistic world fell into place when Miller met a family of artists, the Kites, at a Tommey event. She enrolled in a family workshop in Milan and began her narrative art paintings with new skills in mixed media, including oil, a medium she loves.
"They gave me the tools I needed with mixed media and oil painting, but the most important thing they gave me was confidence," she says. "If I can picture it in my head, I can figure out how to do it. If I don't have the skills, I will have them. I've learned that you don't back down if you keep going. And that's what what she did.
show and tell • Miller's budding artistic career in St. Louis crashed at the start of the COVID-19 pandemic, but it persisted. "The timing of COVID worked in my favor in a very weird way," she says. She established contacts with artistic organizations and participated in competition exhibitions. She created her website, applied for shows and learned how to sell her work to a large audience.
She offers affordable stickers and greeting cards in series including wildflowers, plants and pollinators, adorable bunnies, an adventurous raccoon and her giant panda friend. She offers prints of her original paintings in various sizes. Her custom work includes pet portraits and murals.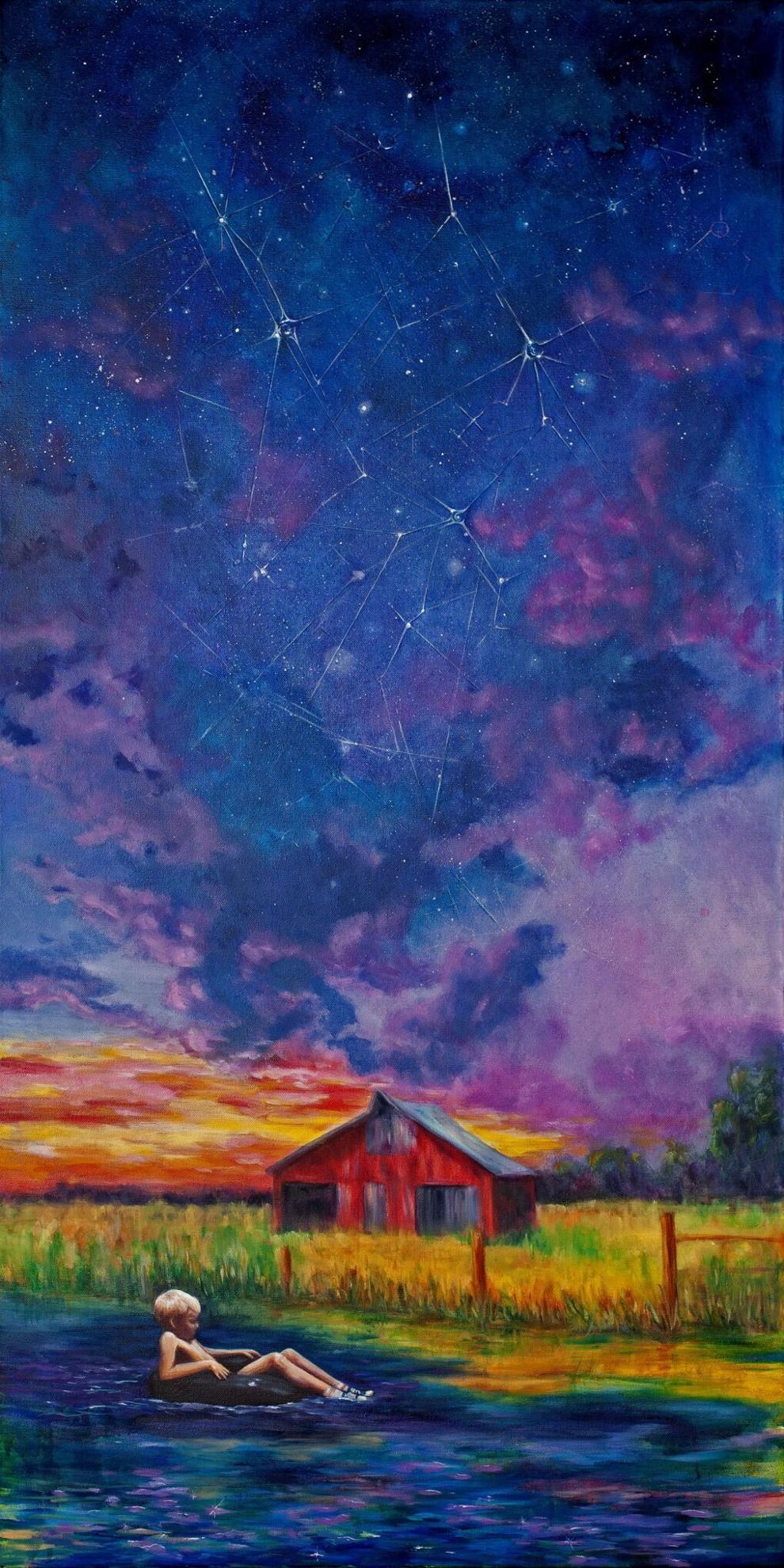 Thanks for the memories • Miller's narrative works tell true stories and grand tales, often based on family ties. "My brother and I grew up in the suburbs, in Arnold, but every summer we stayed a week with our grandparents," she says. "Summers on my grandparents' farm in Bonne Terre, we used to play in the stream, go to the big barn and sit at the picnic table in the evenings with watermelon from the garden that tasted so sweet and big stars above our heads that we had never seen in the city," she said.
When she painted her memories, such as in the painting titled "Summertime", she found that the staff had a universal appeal at art exhibitions. People commented that they remembered starry skies on their journeys across the country, or floating in a stream or wandering through a field. His work created connections.
make art • Over the past three years, Miller has built a good business for his art. "I found a lot of little things that make me happy. I love the freedom to work on my art. It's terrifying and awesome. I love seeing people's reaction to my work, and it's cool to think that something I've done might bring them joy," she says.
This month, she received an artist support grant from the St. Louis Regional Arts Commission. "It will provide funds for certain tools and equipment that will make studio life more productive, organized and efficient," she says. "I can not wait."