Ouchhh is a multidisciplinary creative studio focused on new media, data art, AI, kinetic public arts, art direction and audiovisual architectural performance.
Ouchhh uses art, technology and science as innovative tools for creative fields. Studio shows its futuristic vision using paint and data cultures, along with new technology models to mirror the experience. The team includes media artists, researchers, motion designers, creative coders, and other talents from various fields.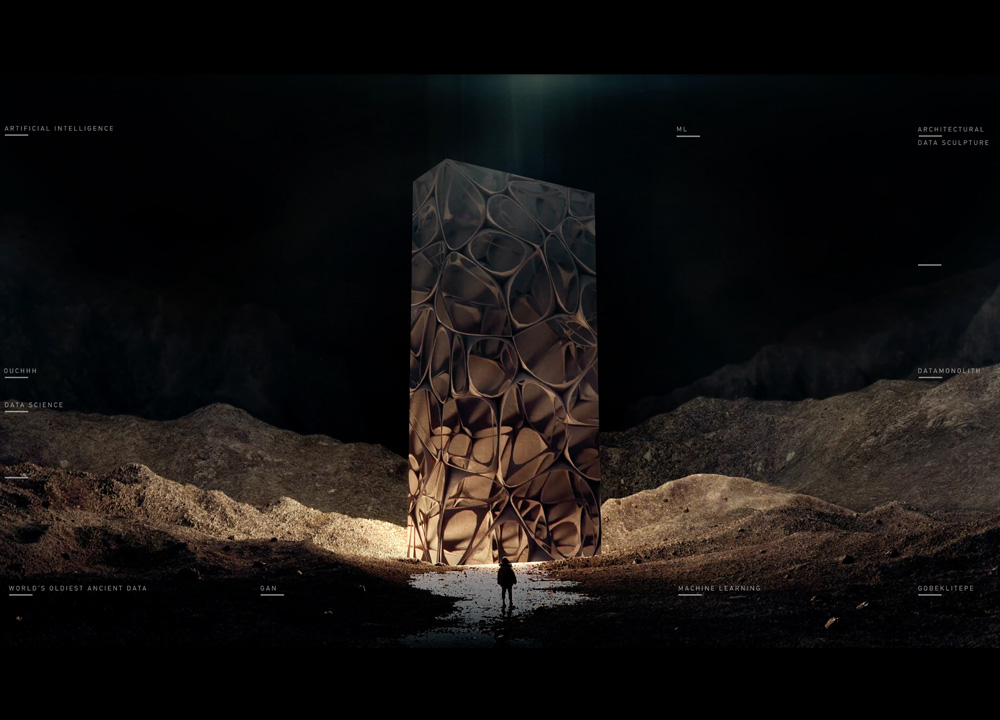 Ouchhh's head office is in Istanbul but they have partnerships in Los Angeles, Vienna, Barcelona, ​​Paris, London and Berlin.
The studio works have received various international accolades and awards such as Reddot Design Best of the Best Awards, German Design Award, Iconic Best of the Best Award, MUSE Awards (USA) 10th Annual IDA Awards (The International Design Awards) LA, Asia Design Award (Seoul) and ADC Awards (The Art Directors Club) NY, CODAwards, AVIXA Awards (Las Vegas).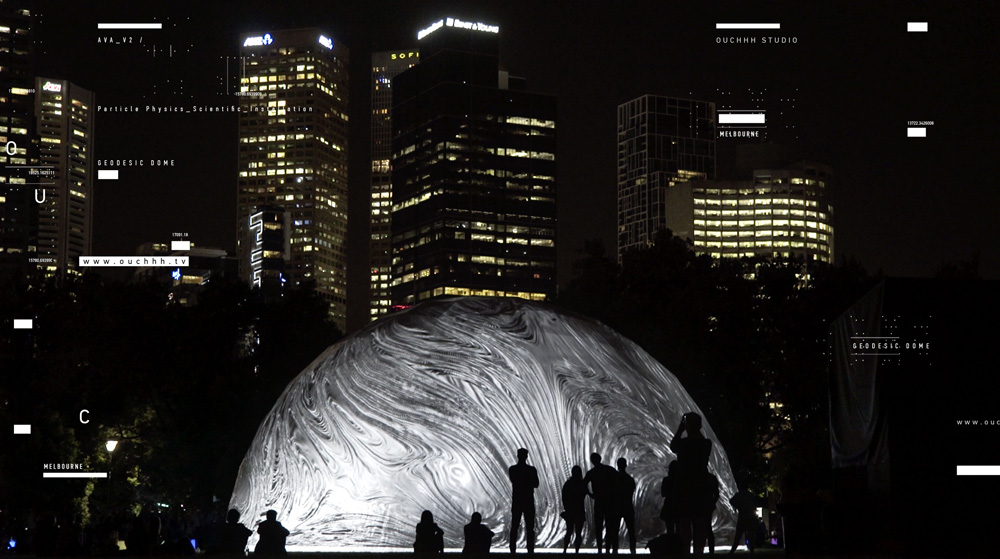 Selective Public Arts
The studio has created more than 50 public art projects around the world, from New York to Singapore; Milan to Jakarta.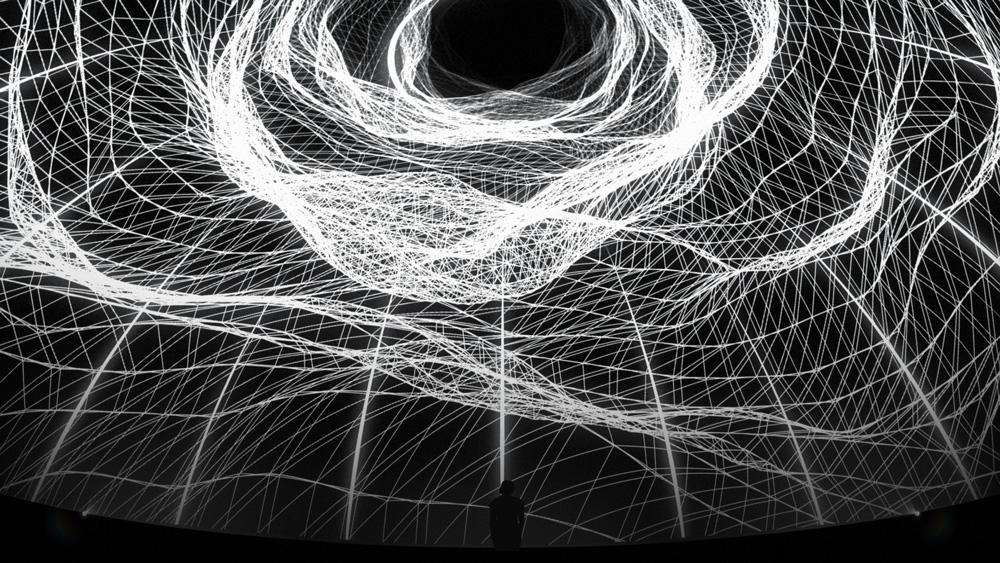 Homeomorphism
A homeomorphism, also called a continuous transformation, is a two-way continuous equivalence relation and a one-to-one correspondence between the points of two geometric figures or topological spaces. The project was located in many places like Mira Digital Arts Festival, Phillip and Patricia Frost Museum of Science, Brno Observatory and Planetarium and United Kingdom National Space Center between 2014 and 2017.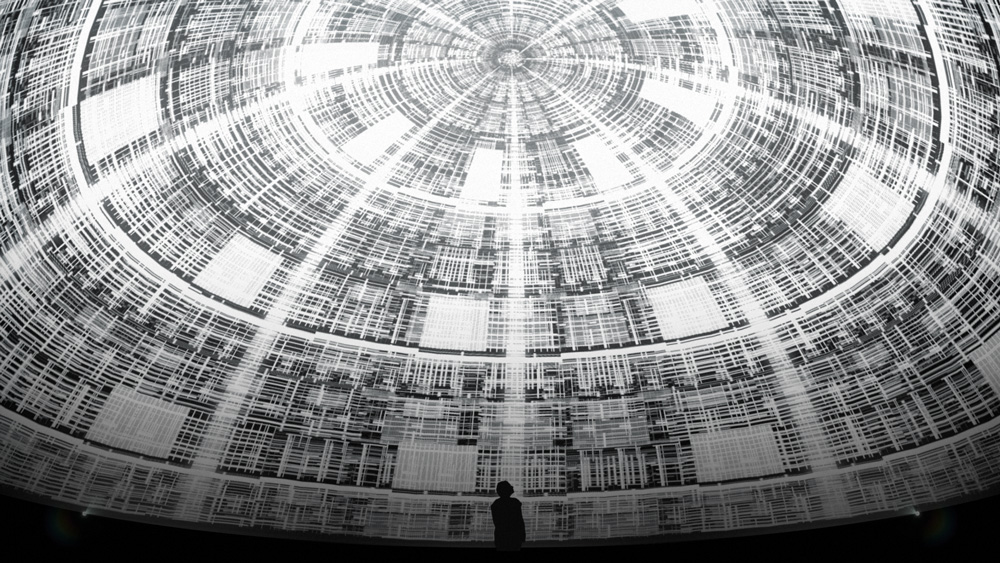 Lines and planes, circles and spheres, triangles and cones are the shapes found in nature, according to classical geometry. Because these shapes are a strong abstraction from reality, we need primitive things to provide form and an understanding of the complex structure that exists in nature.
Relevant points of overlap between topography and primitive objects served as a starting point for the workshop. The great diversity of New Mexico's landscapes served as inspiration.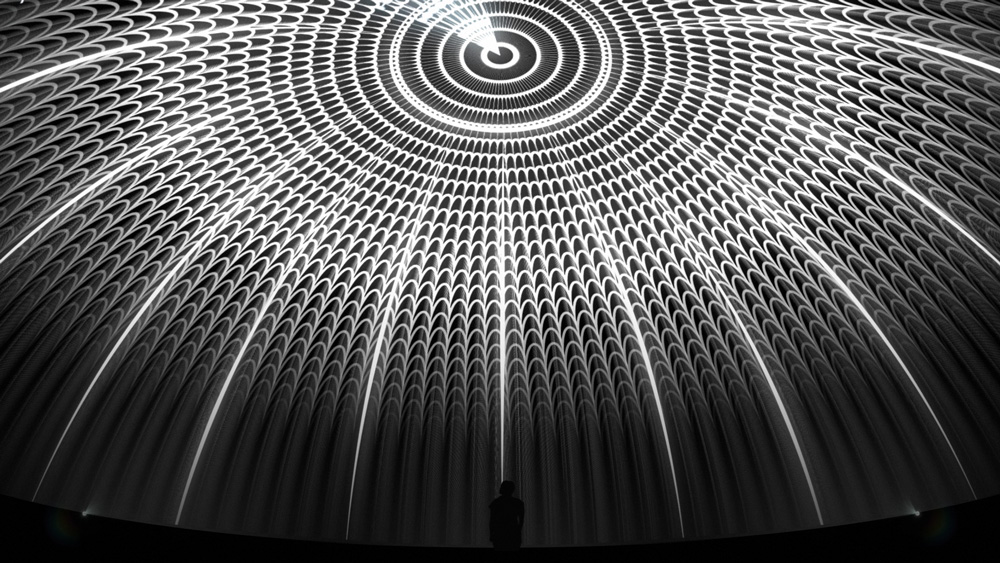 DATA GATE: the world's first NASA AI astronomical research data sculpture, permanent public art
The installation is divided into three sections: Form, Light and Space. The project is located in Nanjing, China, and was completed in 2018. Light is the world's first work of art based on the concept of using machine learning for space discovery and astronomical study in the world. using NASA's Kepler datasets.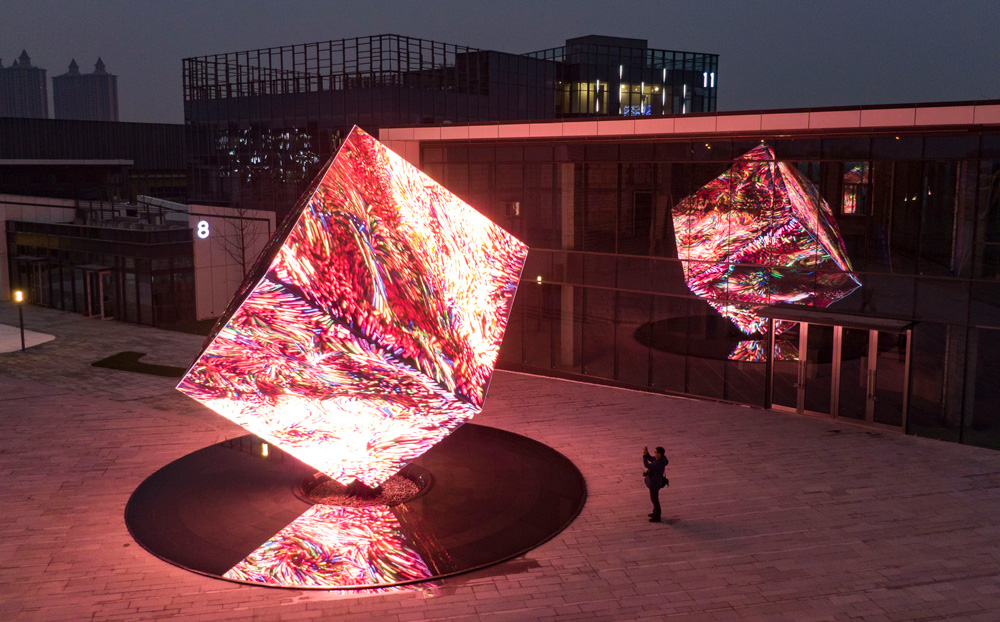 The findings of these neural networks for exoplanet discovery will be presented and stylized by Ouchhh using flux gradation. The finished piece will engage visitors in the exciting world of space exploration through immersive data sculpting. The project will provide a poetic sensory experience and serve as a memorial to humanity's meditative curiosity and deep need for discovery.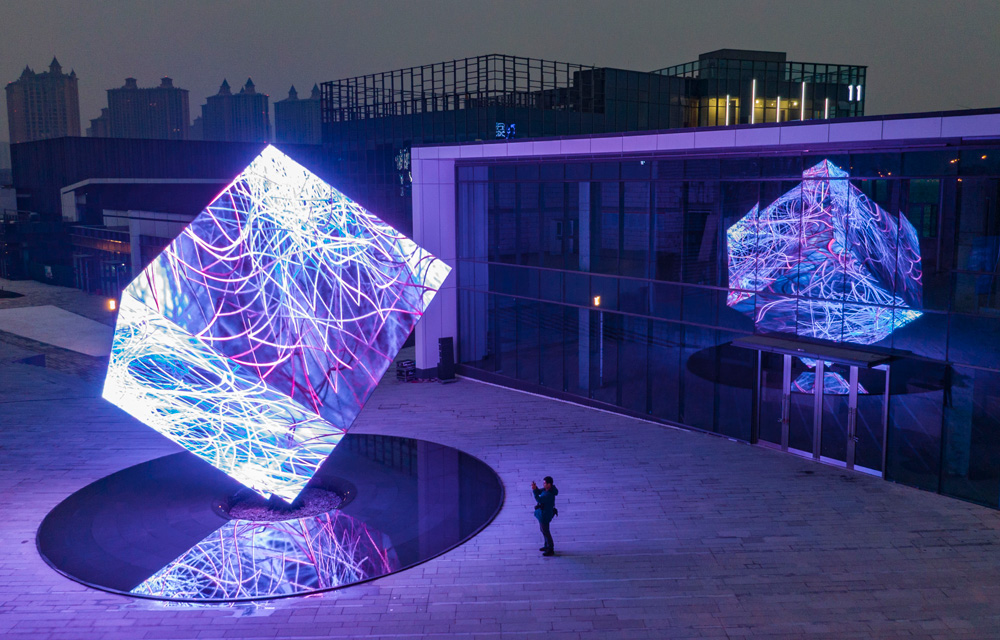 DATAMONOLITH
DATAMONOLITH was created using the world's oldest data from Gobeklitepe using the Generative Adversarial Network (GAN) and Ai algorithms. Göbeklitepe is not only a masterpiece that required immense organization and vision, but it is also probably the oldest temple in the world. It is the parent of the evolution of world civilization. Data, from the pre-ceramic Neolithic B, PPN; 9600–7000 calBC.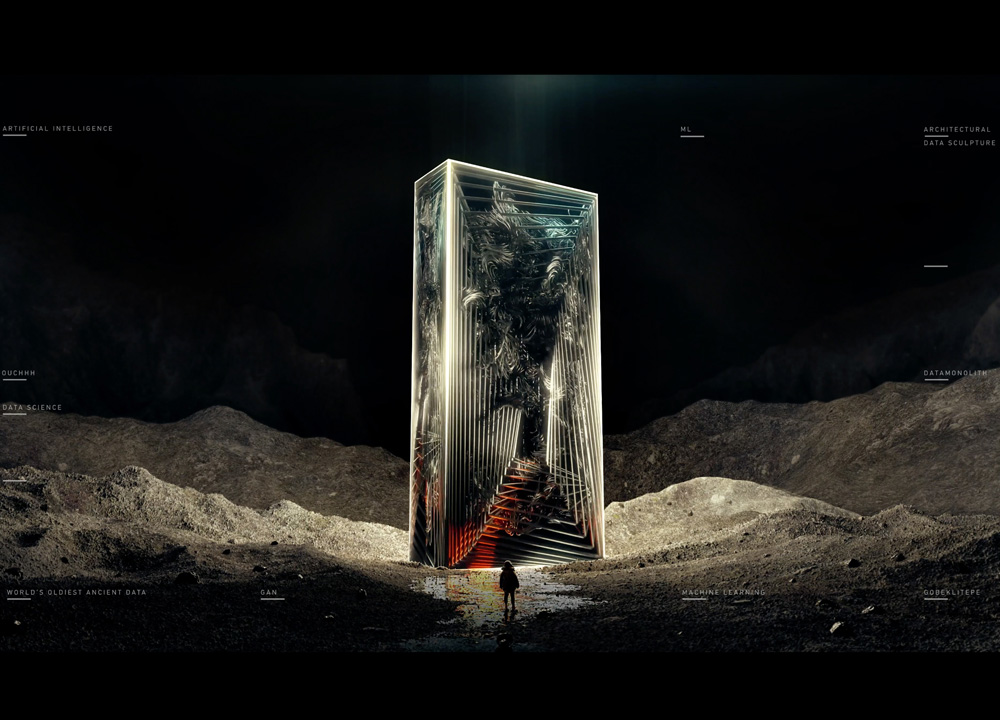 AI Van Gogh: Immersive AI Data Painting Experience
Ouchhh has created a new Data Painting experience using all of Van Gogh's works. During the project, the team used artificial intelligence and GAN algorithms.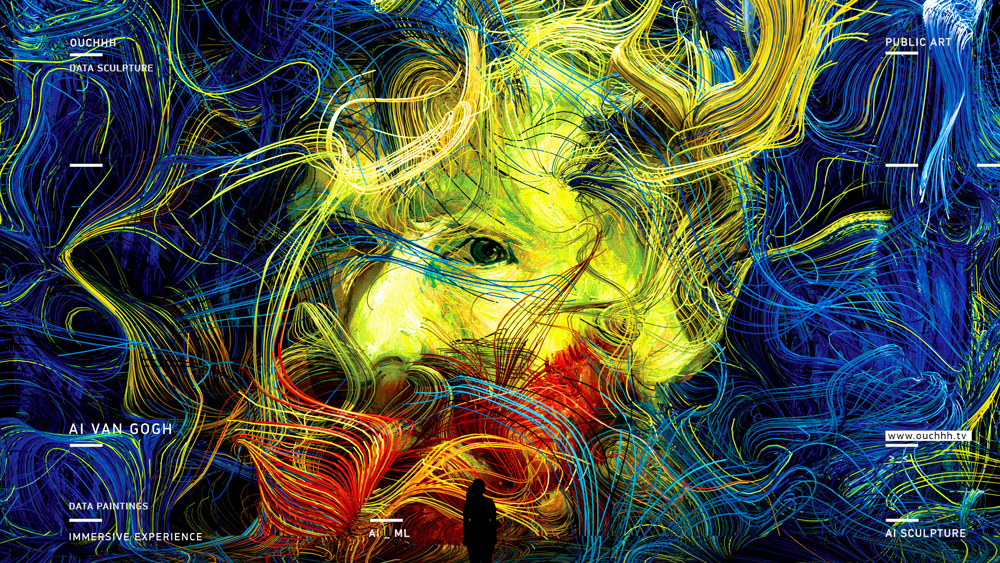 For the visual experience, they combine Van Gogh's data painting technique, color palette and painting style. The project included more than 900 oil paintings and 1100 sketches by Van Gogh were collected. 518 working pieces. They aimed to create a feeling of walking inside Van Gogh's painting.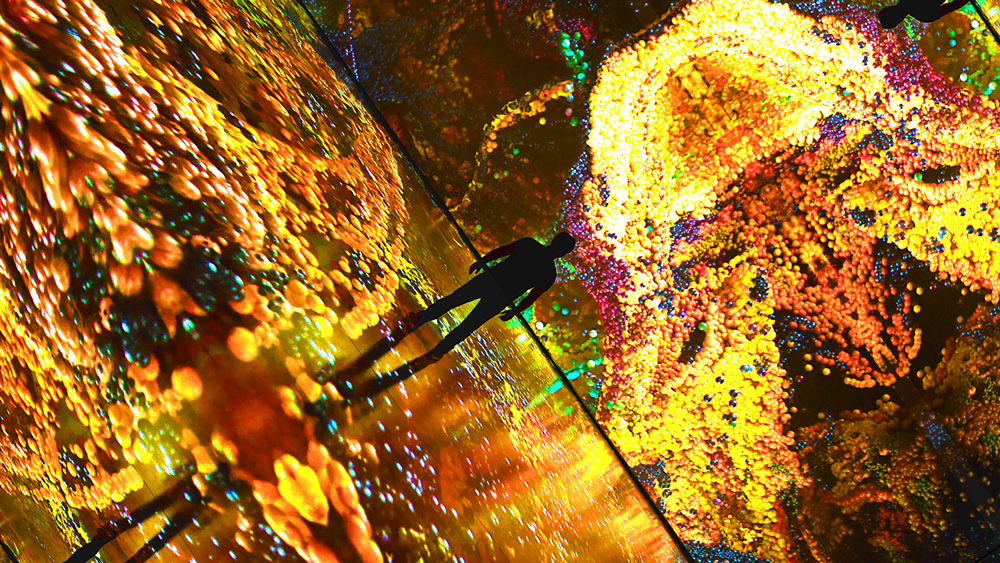 AVA V2: Scientific Installation of Particle Physics
The surface-volume shape coefficient is denoted Ava. The main source of inspiration is the gigantic particle physics experiments. Buckminster Fuller's distinctive dome structure inspired AVA's design. It has a traceable area of ​​360 degrees from the outer surface of the dome.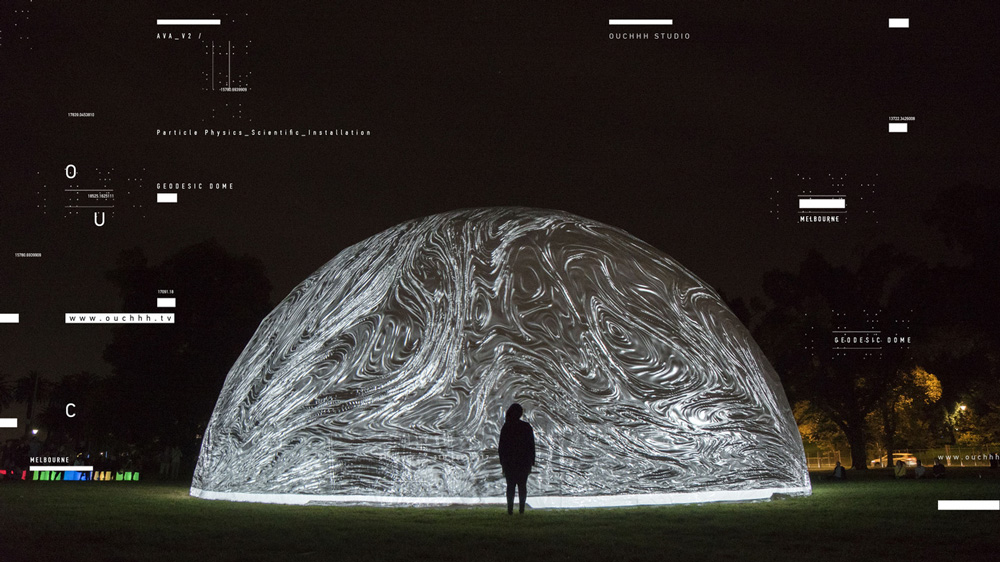 Cosmic rays have been reinvented inside the AVA idea, with the first iteration of the performance projection in Paris. AVA is a commissioned work of art that was created as a mobile installation that can be transported and positioned anywhere.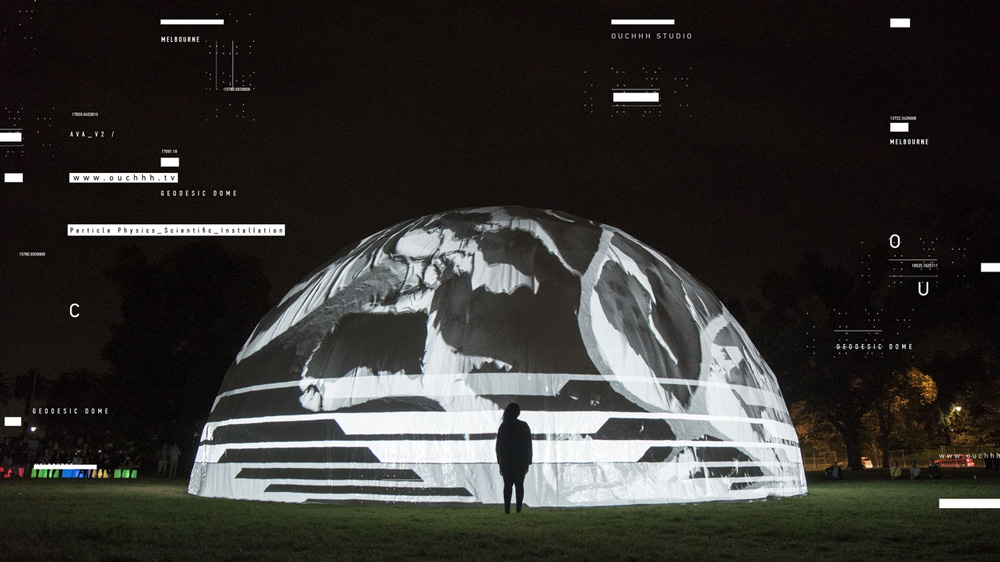 MOTHEREARTH: AI Climate Change Data Painting Sculpture
Ouchhh studio presents cold facts as an art form by integrating scientific and artistic innovation on one canvas. The message they aim to send is to build a meaningful connection between Mother Earth and people's hearts. MOTHEREARTH artwork helps us reconsider what the planet is trying to tell us.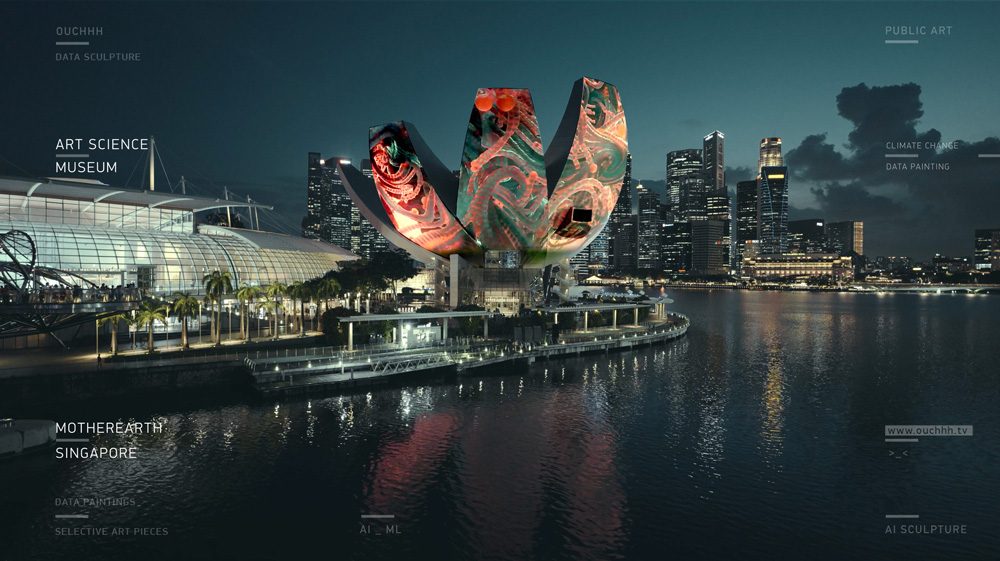 Ouchhh leveraged Singapore's climate change environmental data, such as air quality and CO2 transmission. In the data painting section, all datasets are used directly to produce scientific visualizations with an aesthetic approach to show the interconnection of datasets.