Growing up in the Midwest, watercolor artists Andy Evansen have always been drawn to landscapes and farm scenes for his paintings.
Evansen began his artistic career as a medical illustrator before becoming a full-time watercolor artist in the mid-1990s.
Check out his artistic career and painting style here:
This conversation has been edited for more content and clarity.
Can you tell me a bit about your artistic career?
I went to the University of Minnesota and took a course in business illustration there, and then got hired into an art studio in Minneapolis that specializes in medical illustration.
I worked there for about five years and learned the ropes from my boss there, Joan Beck.
Once we started having kids, I decided to go independent and work from home, so I started trying to find my own clients.
Not long after I started working from home, that's when Photoshop really started to become an art program, so I had to teach myself how to create all of my illustrations digitally on the computer.
But I had all my art supplies and always loved watercolor so I kind of started painting in my spare time because working with traditional art materials, brushes and paper. I missed.
I just took it slowly and easily; I hadn't really planned for this to become my career.
When I first started I was doing it just for fun, but gradually got better and started doing local shows, winning awards, and being invited to teach.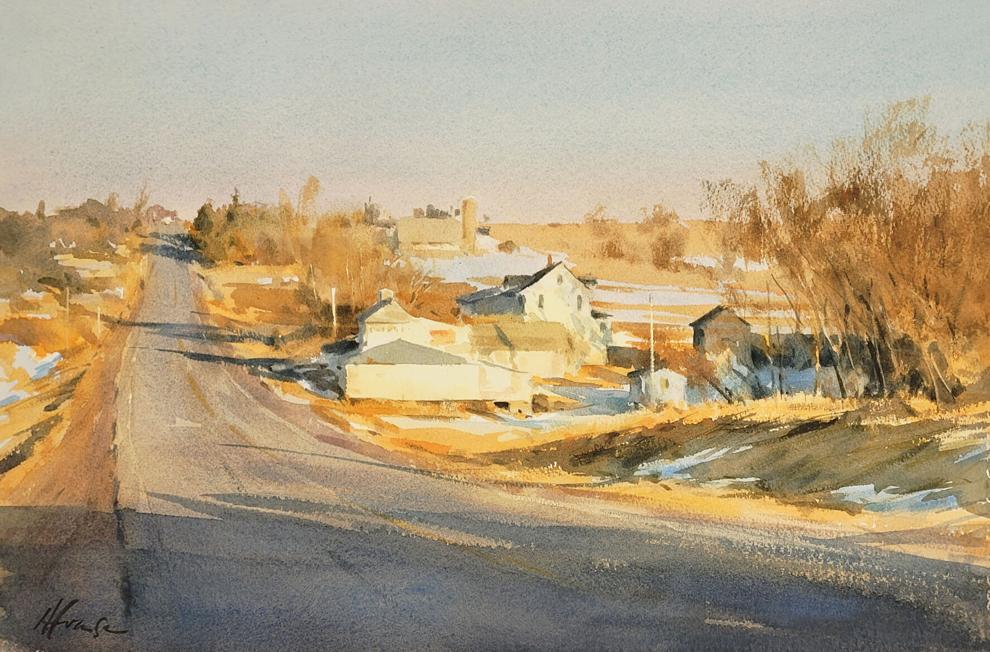 I then expanded from local workshops to surrounding states and then to internationals. It has snowballed over the years and eventually everyone knows who you are, and your name is everywhere.
Then it got to the point where I was so busy giving workshops, exhibiting, and trying to find time to paint, that it's now my full-time career.
What are your favorite subjects and scenes to paint?
I've lived in the Midwest all my life, grew up in Wisconsin and now in Minnesota since college, so I love small town scenes and farm scenes.
I painted a whole bunch of local farm scenes, especially over the past two years with COVID-19 and not being able to go anywhere.
I have also traveled everywhere, been to China several times and taught in France and Italy – there are beautiful landscapes everywhere, but I prefer the Midwest a bit.
What kind of workshops do you do?
The painting in the open air, called painting in the open air, is a French term which means "in the open air". It has become very popular over the past 10 years, and I have been asked to teach these kinds of workshops.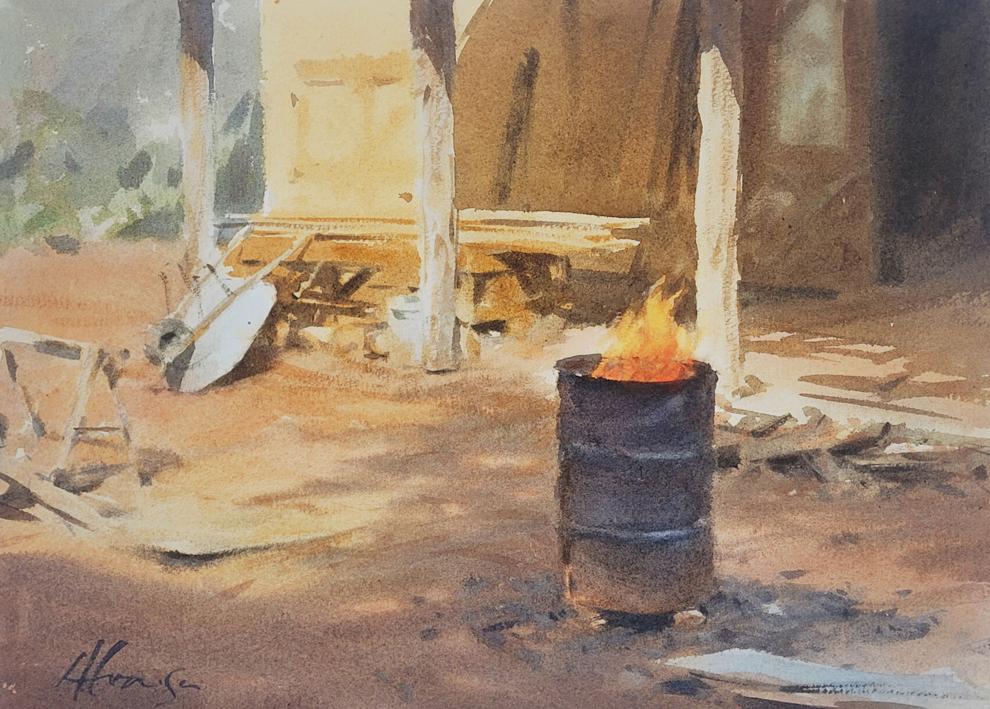 I will go wherever there is an art club and work with the students on basic skills and demonstrate a lot so that they can watch me paint and ask questions.
This past year I now teach virtually using Zoom for some art schools online and in my studio here in Hastings.
The good thing about those online is that people come from all over the world and join my workshops.